2020 Camps
Description
We are offering morning, afternoon, and full day camp sessions in 2020!
Join us for Camp at House of Air San Francisco! Youth flyers will have exclusive access to the Matrix and Dodgeball Colosseum before the park opens taking part in trampoline games. One of the coolest parts of camp is when flyers spend time with our Training Ground pros and learn all the flips and tricks. In addition to all the fun jumping, flyers will enjoy sports, games, activities, and lunch in the wonderful surroundings of the Presidio and Crissy Field.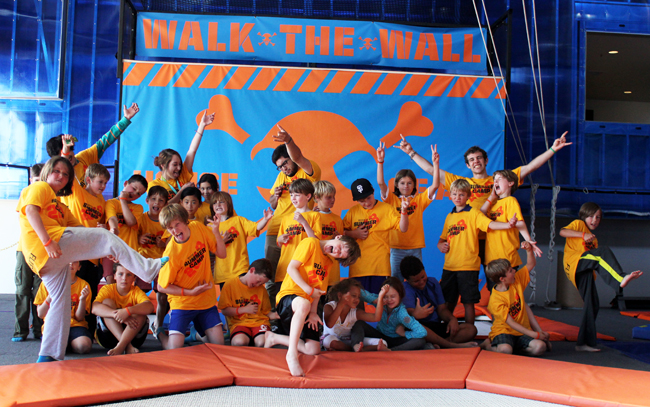 Details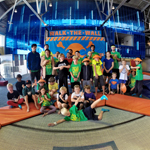 Camp Details
Morning Camp Session: 9:00 am - 1:00 pm
Afternoon Camp Session: 1:00 pm - 5:00 pm
All Day Camp Session: 9:00 am - 5:00 pm
For campers ages 7 - 12 years
All campers will receive a pair of House of Air "Flight" Socks and lunch!
Campers who purchase a full week receive a camp t-shirt!
2020 Camp Dates
Memorial Day Camp: 5/25/2020
Summer Camp: 6/8/2020 - 8/21/2020
Price
Weekly Half Day Cost: $375 (9am-1pm or 1pm-5pm)
Half Day Drop In Cost: $80 (9am-1pm or 1pm-5pm)
Weekly Full Day Cost: $600 (9am-5pm)
Full Day Drop In Cost: $135 (9am-5pm)
Call to book full day to receive a discount!
Available Discounts
Sibling Discount: 10% off (must call House of Air)
Additional Full Weeks (Half or Full Days): 10% off (must call House of Air)
(415) 345-9675