Join Us
Meet Dave and Paul
These guys got together in 2003 and came up with the House of Air concept in a single inspired meeting. After years of dreaming, financial analysis, market analysis, industry research, real estate negotiation, fundraising, and a bit of bravery they launched House of Air in San Francisco and proved the business model.
We are looking for people like Dave and Paul: hard working, success driven, business minded individuals who are fully committed to the concept of bringing action-packed excitement and an awesome brand to the rest of the world.
More than anything, House of Air wants to build an international team of franchisees dedicated to pursuing our mission to be the leader in active air entertainment. We want our team to embrace the movement, add value to the brand and help us to spread the HOA vision of awesome to cities all over the planet.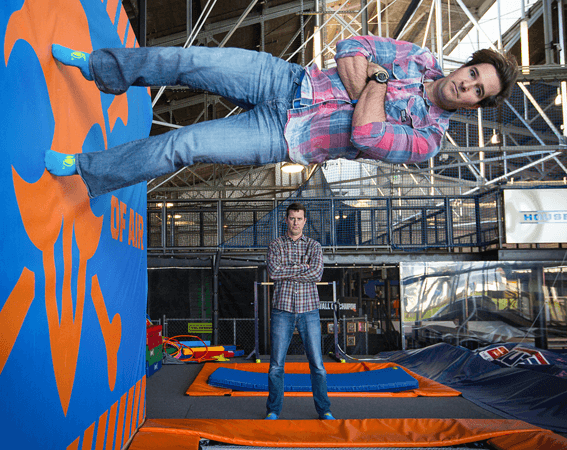 Disclaimer – For informational purposes only.