2019 Camp
Description
We offer morning, afternoon, and full day camp sessions!
After check-in, flyers will stretch and warm up followed up by exclusive access in our trampoline court, The Matrix! After rules and lunch orders, the campers will take place in activities like rock climbing, counselor-led dodgeball, slacklining, dunk competitions, and more! Campers will close out with lunch and other fun activities to make sure they have an awesome camp day.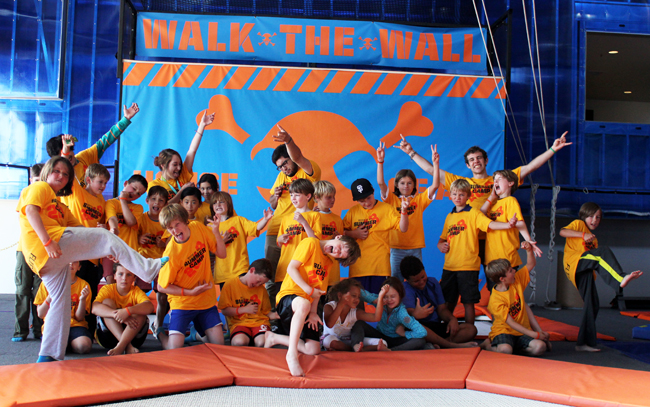 Details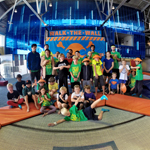 Camp Details
Morning Camp Session: 9am-1pm
Afternoon Camp Session: 1pm-5pm
All Day Camp Session: 9am-5pm
Flyers ages 7-12
Details subject to change
Cheer Camp
We are hosting our FIRST EVER Cheer Camp
You can add a 2-hour session onto your House of Air Camp or sign up for the 2-hour cheer camp session a la carte. We will have professional cheer coaches offering specialized morning and afternoon sessions. No experience needed. Learn More Here!
2019 Camp Dates
Summer Camp Starts:
6/17/19
Price
Weekly Half Day Cost: $165 (9am-1pm or 1pm-5pm)
Half Day Drop In Cost: $40 (9am-1pm or 1pm-5pm)
Weekly Full Day Cost: $299 (9am-5pm)
Full Day Drop In Cost: $65 (9am-5pm)
Call to book full day to receive a discount!
Available Discounts
Sibling Discount: 10% off (Must call House of Air)
Additional Full Weeks (Half or Full Days): 10% off (Must call House of Air)
Additional
All campers will receive awesome flight socks and lunch!
Week long campers will receive an awesome camp shirt!
Links
Camp Schedule